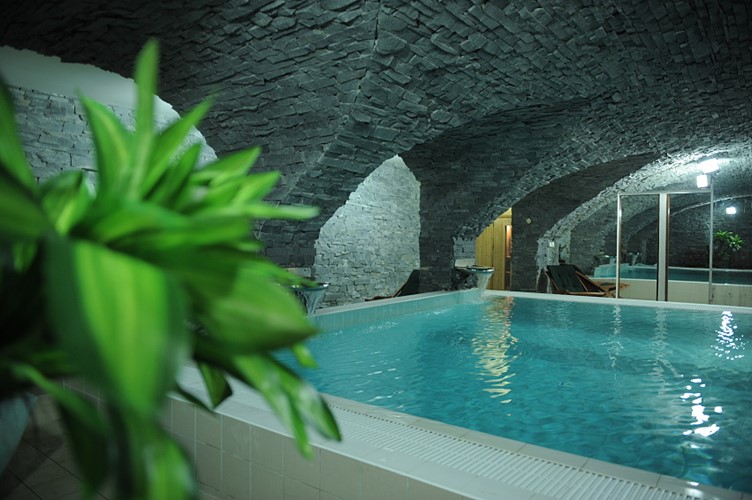 The basin with salt water is in attractive scene of stone vaulted cellar.
Soft salt water operates positive to skin and mucisa. It does not dehydrate them as chlorine water. It operates very posively also to most of chronical non-infectious skin diseases (constitutional dermatitis, psoriasis).
The basin is equipped by contra-flow and decorate fountains. Night swimming can be freshen by subsquatic lights.
Hot steam sauna, and training machines offer full comfort for relaxation. The masseur is available for teams.