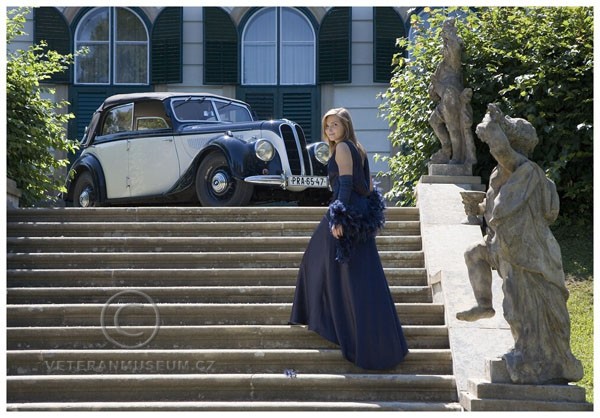 A ride in a vintage car is a unique experience. You will smell the scent of woods around you, sense the heat of fields laden with ripening crop and feel the wind in your hair. Enjoy the feelings of the old-movie stars or even of your great-grandfathers and great-grandmothers. You can drive past castles (Bouzov, Šternberk, Úsov) or chateaus (Tovačov, Náměšť, Čechy pod Kosířem) or have a basket party in a park.
We will lend you historical costumes.
For those interested we can offer:
rental of 1–4 vintage cars for weddings ceremonies (except winter period),
vintage car rides (at fine weather only),
rental of a vintage car for competitions in the Czech Republic as well as abroad,
rental of vintage cars for company promotion purposes.